FREE DIRECTORY FOR VIRTUAL REALITY, AUGMENTED REALITY AND MIXED REALITY
Featured Directory Listing
Get listed
Create your Listing
Very easy process, just add your site.
 Add logo and details
Good picture and most significant details
Be between the best. VR, AR, MR Club of the fames
Directory Categories
Institutes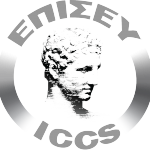 Institute of Communication and Computer Systems is a non-profit Academic Research Body established in 1989 by the Ministry for Education, Lifelong Learning and Religious Affairs to carry applied Research and Development activities in the area of telecommunications, computer systems and their application in a variety of topics.  ICCS is one of the founding members of the EuroVR Association and hold its' Presidency from 2011 to 2015. The I-SENSE Research Group (http://i-sense.iccs.gr/) of ICCS which is actively participating in the EuroVR is mainly focusing on the following application areas: Intelligent Transportation Systems, Virtual Environments, Assistive Technologies and the Smart Integrated Systems & Communication. Specifically in the areas of Virtual and Augmented Reality, I-SENSE interest and expertise lies on the VR/AR architecture development with extensive work in designing and implementing versatile anthropocentric applications for industrial use and training.
VIRTUAL REALITY DIRECTORY | AUGMENTED REALITY DIRECTORY | MIXED REALITY DIRECTORY
Want to be in? send an email to karmaerror (/at/) ssvar.ch
Augmented, Virtual and Mixed Reality Directory : All the best VR, AR, MR compagnies, SME, Startups in the world are welcome.
Other vr, ar, mr listings: 
linktovr.com, XRDirectory.com, vrdirectory.com, thevrindex.com, realityreload.com,  vrnish.com, vrara.com, immersivedirectory.com