Featured Directory Listing
Get listed
Create your Listing
Very easy process, just send your site informations at:
karmaerror (@) ssvar.ch Send your logo and details
A good picture and most significant details
Be between the best. VR, AR, MR Club of the fames
Around Media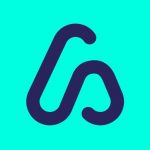 Business Name*:
Around Media
Short Business Description*:
You know your time is valuable and that it is fleeing. Client visits, finding new houses and making appointments. You feel it, it is eating your time. So what if there ...
VIRTUAL REALITY DIRECTORY | AUGMENTED REALITY DIRECTORY | MIXED REALITY DIRECTORY
Want to be in? send an email to karmaerror (/at/) ssvar.ch
Augmented, Virtual and Mixed Reality Directory : All the best VR, AR, MR compagnies, SME, Startups in the world are welcome.
Other vr, ar, mr listings: linktovr.com, XRDirectory.com, vrdirectory.com, thevrindex.com, realityreload.com,
vrnish.com, vrara.com, immersivedirectory.com .
Find them here : SSVAR VR, AR, MR TOP DIRECTORIES
WE BUILT THE WORLD VERY FIRST FREE SEARCHABLE IMMERSIVE DIRECTORY. The proof: