STARMUS AR
This is an Augmented reality application to promote the Starmus Festival V in Zurich, Switzerland. This app is proposed by Swiss Sociaty of Virtual and Augmented Reality (SSVAR) which is a partner of Starmus.
The fifth edition of Starmus is back to celebrate the 50th anniversary of the man's First Step on the Moon.
One of Switzerland's most important cities, Zurich is also a major research and innovation centre, where Professor Peter Singer from ETH, together with his colleagues from Bern Professor Johannes Geiss and Peter Eberhardt have proposed and designed the famous Solar Wind Composition experiment taken by the Apollo astronauts to the Moon.
Starmus V features top scientists, legendary astronauts and cutting-edge art, discussion panels, round tables, debates, amazing performances and concerts, and much more.
Join us in Zurich, Switzerland, on June 24-29, 2019 !
How to use
https://ssvar.ch/support
App removed from the stores after event
| | |
| --- | --- |
| Android | Ios |
| | |
PHOTOGRAPHAR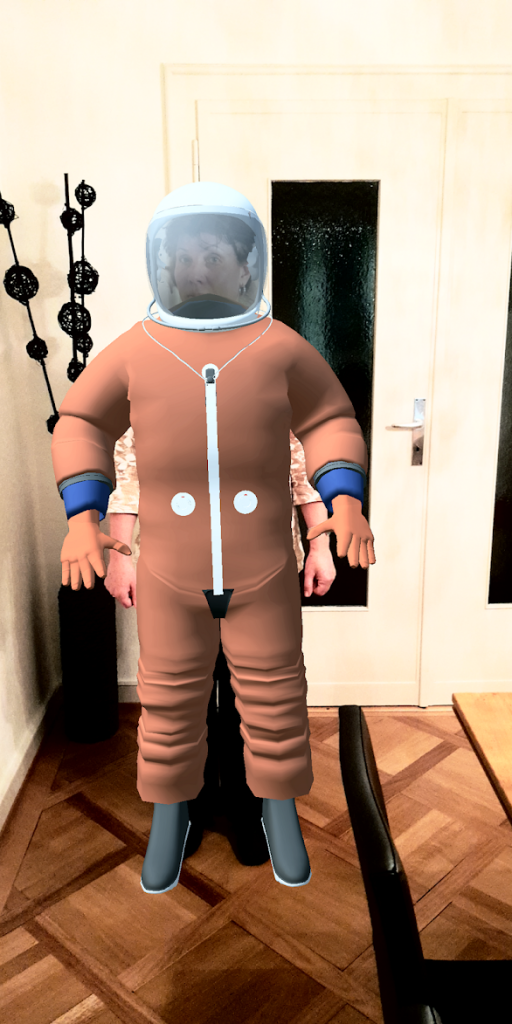 Create your own reality and take pictures of yourself and your friends in this strange mix of real and fantastic. With the use of ARCore technology the images you take will be incredibly realistic with precisely calculated light and avatars properly placed in 3D space. Be creative! With PhotographAR, your imagination has no limit! To take a picture with PhotographAR:
1. Scan the floor to find a surface.
2. Choose between avatars available (others are coming soon) and place it on the detected surface.
3. Drag the avatar onto the surface, scale and rotate to place your friend's face in the hole.
4. Click the camera button to save the photo to your phone gallery. You need a smartphone compatible with ARCore to run this application.
Download
| | |
| --- | --- |
| Android | |
| | |