FREE DIRECTORY FOR VIRTUAL REALITY, AUGMENTED REALITY AND MIXED REALITY
Featured Directory Listing
Get listed
Create your Listing
Very easy process, just add your site.
 Add logo and details
Good picture and most significant details
Be between the best. VR, AR, MR Club of the fames
Directory Categories
Law Enforcement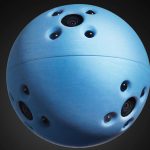 Throwable cameras/sensors for first responders and industrial applications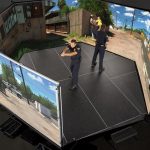 VirTra Systems manufactures, markets, and sells immersive virtual reality products to law enforcement and military.
VIRTUAL REALITY DIRECTORY | AUGMENTED REALITY DIRECTORY | MIXED REALITY DIRECTORY
Want to be in? send an email to karmaerror (/at/) ssvar.ch
Augmented, Virtual and Mixed Reality Directory : All the best VR, AR, MR compagnies, SME, Startups in the world are welcome.
Other vr, ar, mr listings: 
linktovr.com, XRDirectory.com, vrdirectory.com, thevrindex.com, realityreload.com,  vrnish.com, vrara.com, immersivedirectory.com