SSVAR can help defining a good strategy to integrate Virtual Reality Collaboration in your company for Team Collaboration, presentation and building your virtual office with Swiss quality!

These apps are planned for experts who got to collaborate, meet, talk about, show, and make collective choices, as well as those who need to be able to utilize their PC for efficiency in VR whereas associated with others.
Directory for VR Collaboration tools and Virtual offices
Our partner QBit
Qbit Technologies is offering customized solutions for virtual meetings, virtual events and conferences.
We offer solutions for creating:
Virtual meeting spaces and virtual venues for large events in 3D and VR.
Virtual meeting rooms and conference rooms, to host live sessions in 3D and VR.
All our solutions are scalable and can host large amounts of users. We tailor our VR spaces to fit our clients requirements and adapt to their different needs.

"Spatial turns the space around you into a shared increased work environment. Inaccessible clients can collaborate, look, brainstorm and share substance as in case they were within the same room."
"vSpatial may be a virtual reality workspace that interfaces clients to their computer applications and colleagues in an astounding way that creates their occupations simpler and more delightful. vSpatial leverages the enchantment of VR and makes it conceivable for all members in a assembly to effectively share numerous applications with each other all at the same time. This all happens essentially and consistently, with the voice discussion moving to the following level with instinctive controls and precious stone clear spatial sound. Collaboration has presently ended up more effective and compelling sparing our clients time, cash and frustration."
"Step into your virtual reality office or classroom. rumii can be utilized over virtual reality headsets and desktops for collaboration, classes and gatherings. Extraordinary for farther groups, instruction and computerized nomads."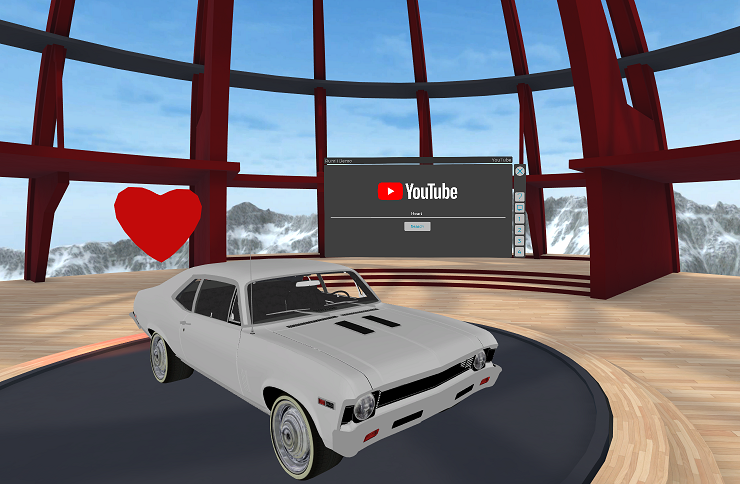 "Collaborating inside the limits of a screen is difficult. Utilize Dream to work along with your group fair as you'd in genuine life, without limitation or disappointment. No fiddling with awkward teleportation mechanics. No battling complicated interfacing. Dream is the only way to collaborate in VR."

"MeetinVR empowers your company to have effective gatherings in intelligently VR spaces. It empowers exercises which are inconceivable or exceptionally difficult to do remotely such as to show and audit items and 3D models, brainstorm, portray, mind-map, model and have team-building exercises. All of these whereas association in a common and simple to memorize way."
"Immersed empowers you and others to collaborate remotely by inundating you into the same VR workspace! Be within the same virtual room with up to 7 individuals! Multiscreen Sharing. Share as numerous screens as you'd like with others, no matter what computer you're utilizing. Farther Whiteboarding! Brainstorm thoughts with others."
"Glue could be a present day collaboration stage that takes advantage of later propels in immersive 3D illustrations, virtual reality, and cloud computing. It is expecting for commerce experts who require worldwide inaccessible get to to a shared group space for productive collaboration."

"Connec2 gives the same fundamental devices that you simply will discover in any meeting room: whiteboards with markers, post-it's to post comments, intuitively introductions and Kanban sheets with outlines of current ventures and reports, but too unused and energizing devices that boost efficiency in a way that as it were virtual reality can provide"
ENGAGE makes it easy to collaborate and learn through virtual reality. Perfect for educators, trainers and corporate teams.
Immersive Terf® is a 3D immersive environment - a virtual place where real people meet, engage, and create together with a true sense of presence in a secure, persistent environment. Each user is represented by an avatar and controls their own experience with simple navigation and easy to use tools for content sharing and creation. Virtual locations can resemble actual physical rooms which give you context, and they are always available which give you continuity so you can pick up where you left off.