SSVAR at EBU: Broadcasting medias applications in VR/AR/MR
May 25 @ 5:30 pm

-

9:00 pm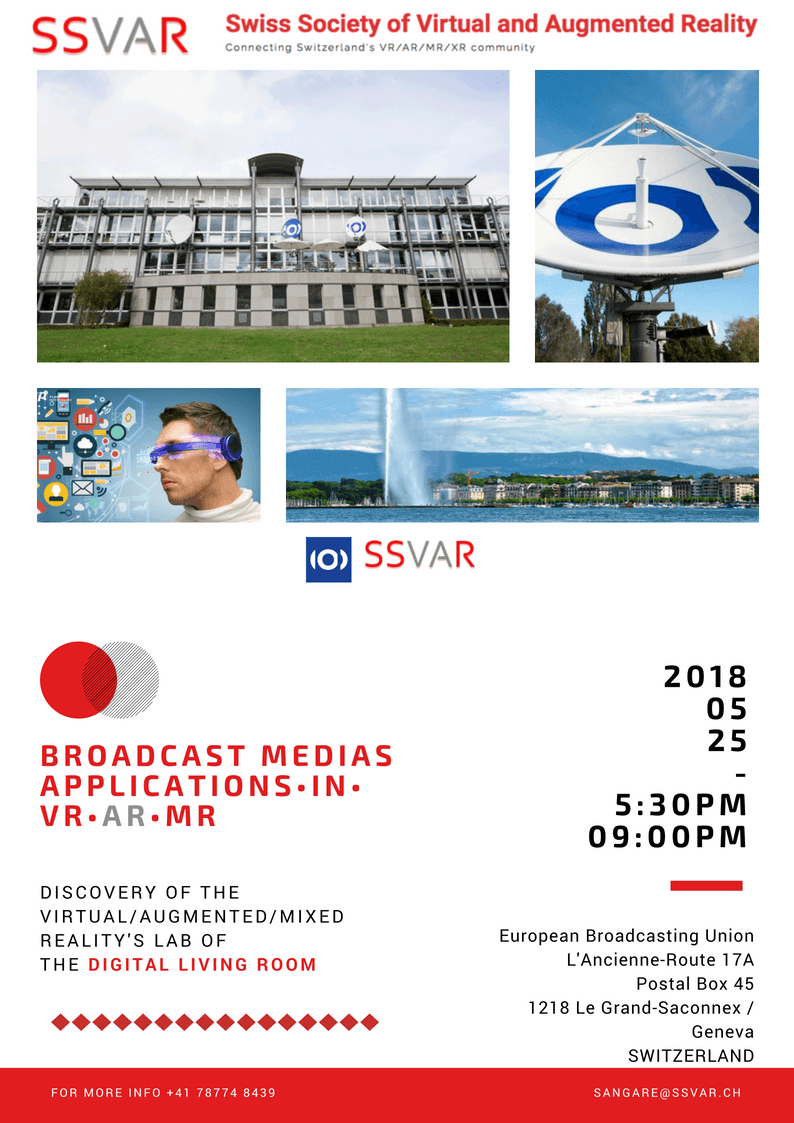 May 25 2018, in #GENEVA: Are you a media profesionnal, digital or innovation manager?
Want to discover the latest trends in #VR, #AR, #MR in the TV broadcasting industry?
Reserve your spot for the coming special tech and networking event at EBU (THE EUROPEAN BROADCASTING UNION IS THE WORLD'S LEADING ALLIANCE OF PUBLIC SERVICE MEDIA). https://lnkd.in/eBnHUQ7
Places are limited (20): the SELECTED participants will receive an invitation before the 17th of May.
The program is to visit the Lab (Digital Living Room) of  Augmented and Virtual Reality of EBU and also to share what you and others (speakers and attendees) are doing with these technologies. Also to discover concrete use cases.
SSVAR – Swiss Society of Virtual and Augmented Reality 's objective : become the premiere Swiss network and marketplace  for industry leaders in immersive technology. Contact me by DM, mail or phone. sangare@ssvar.ch +41787748439 DM= Direct message