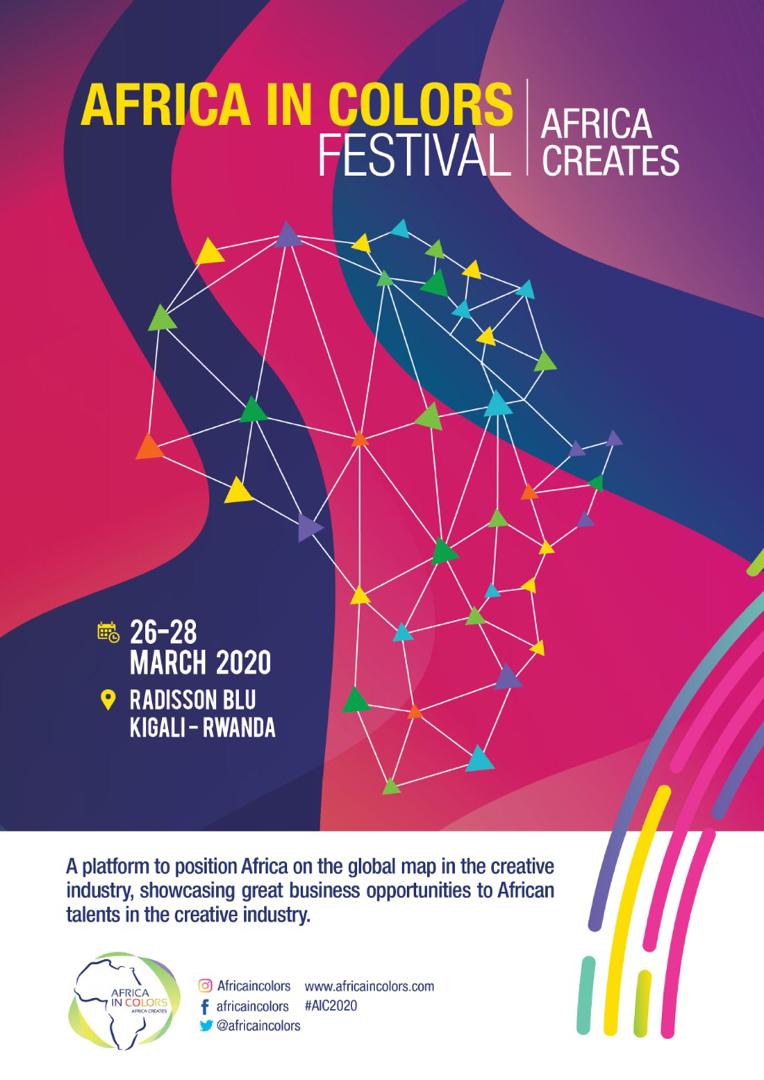 SSVAR @ Africa colors in Kigali March 2020
March 26, 2020 @ 8:00 am
-
March 28, 2020 @ 5:00 pm
Africa in Colors was born from a need of positioning Africa on a global market and having the creative industry be part of the African economy. Africa in Colors festival is part of the Africa in Colors project, and the festival will bring every year, African creatives to share, trade and market opportunities for African entrepreneurs in the creative industry.
Creating a platform that highlights African talents and African works in the creative ARindustry for Africa to position itself on the global market, while facilitating entries in new markets.
Africa in Colors Festival
In Kigali, from March 26- 28th, 2020, we are producing the first edition we named "Africa in colors festival" attracting more than 5,000 people from all across the globe, Experts, investors, and pioneers in the Creative industry, with one aim, position Africa on the global map in the creative industry, showcase and great business opportunities to African talents in the creative industry. 
SSVAR CEO Jean-Philippe Mohamed Sangaré will be present and talking about Virtual reality and Agmented Reality for Africa.rea