WSIS 2018 : ICT SOLUTIONS FOR SDGS – FOCUS ON ROBOTS, DRONES AND VR/AR/MR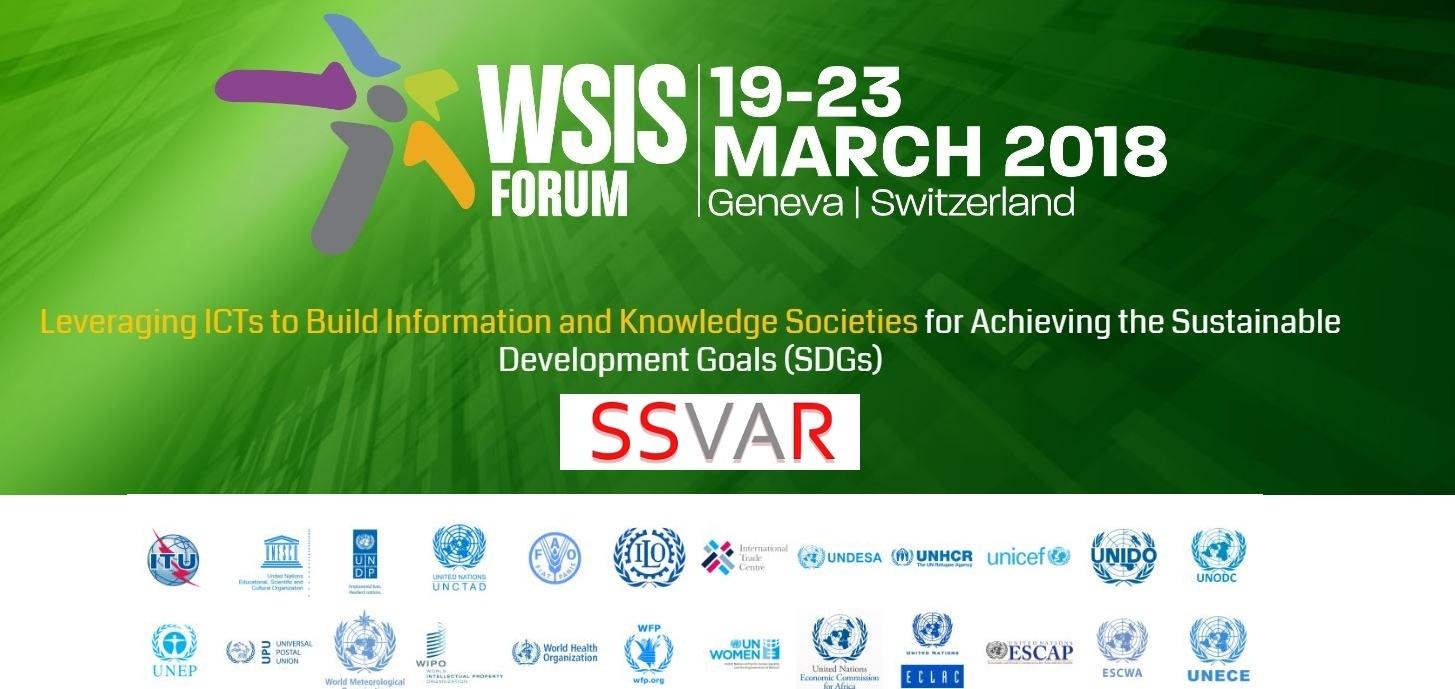 The SSVAR – Swiss Society of Virtual and Augmented Reality is honored to have been selected as a partner of the #WSIS2018 this year. For 5 days.The World Summit on the Information Society (WSIS) Forum 2018
represents the world's largest annual gathering of the 'ICT for development' community. The annual WSIS Forum is a global multi-stakeholder platform facilitating the implementation of the WSIS Action Lines for advancing sustainable development. The Forum provides an opportunity for information exchange, knowledge creation and sharing of best practices, while identifying emerging trends and fostering partnerships, taking into account the evolving Information and Knowledge Societies. We are going to show different concrete applications in VR/AR/MR to the visitors.
1. SSVAR is inviting you as a member of this meetup: 
Switzerland Virtual, Augmented And Mixed Reality
We'll be there all the 5 days. If you are interested to participate as a member of SSVAR during all the event, you're welcome. Please register here:
http://ssvar.ch
. Not mandatory to attend!
2. But if you just want to assist and participate to this talk (Thursday March 22), you're welcome!
It's free. We are going to talk about how these Immersive technologies could be used for a sustainable development goal (SDG). >>>>>If you want to participate as a speaker, please let me know in private message. ——————————————————————————————————————- RSVP is not sufficient!! Here is the real registration site:
https://www.itu.int/online/edrs/REGISTRATION/edrs.registration.form?_eventid=1000128
• What to bring • Important to know The attendees are mostly world wide top level managers (ministries, high ranked statemen, foreign delegation…), so for the dress code … 😉