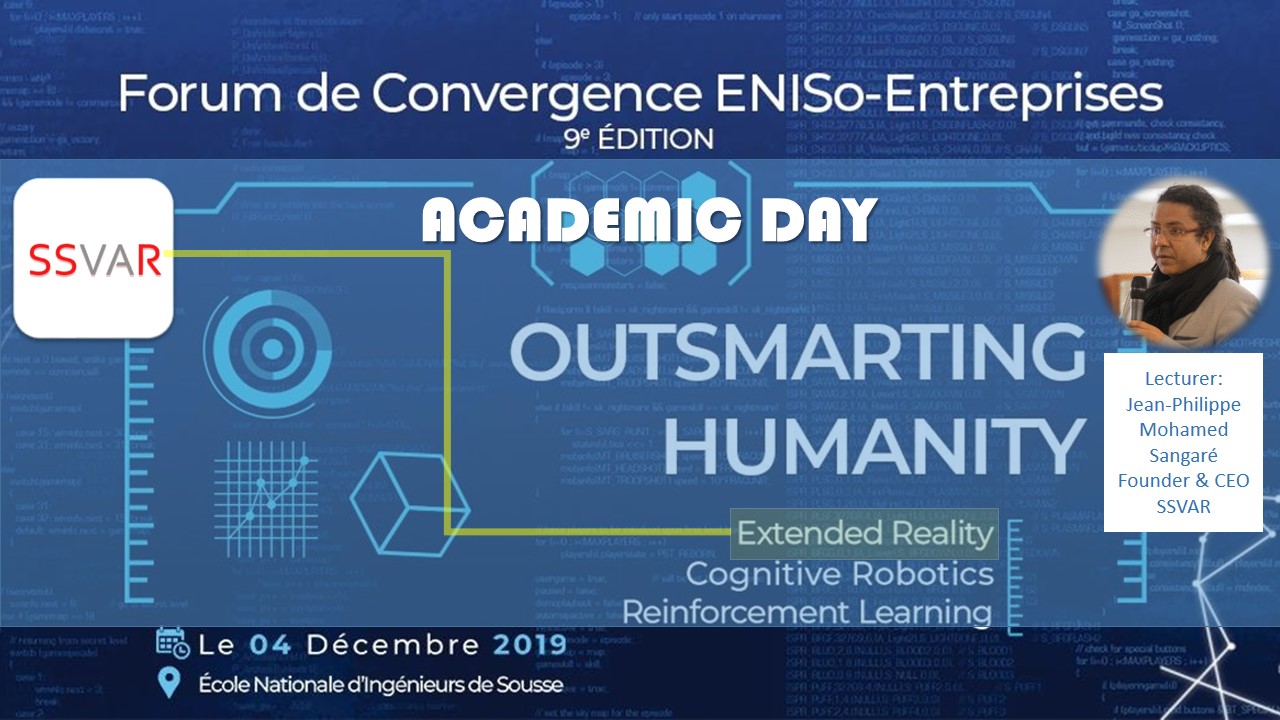 Forum ENISO Tunisie: Outsmart humanity
December 4, 2019 @ 8:00 am
-
5:00 pm
The ENISo-Entreprises Convergence Forum was born out of the need to reduce the gap between the future engineer and the socio-economic world. The main objective of this forum is to make known the potentialities of the National School of Engineers of Sousse and develop partnerships with the industrial fabric and energize them.
In this context, ENISo organizes the holding of the 9th edition, entitled
"OUTSMARTING HUMANITY"
SSVAR's CEO Mohamed Jean-Philippe Sangaré will be talking as a keynote speaker and also be animating a workshop on :
Title of the workshop : Demystifying the Virtual Reality Landscape
Subtitle: The differences between Virtual Reality, Augmented Reality, and Mixed Reality, and how you can get ready to experience a new reality for yourself.