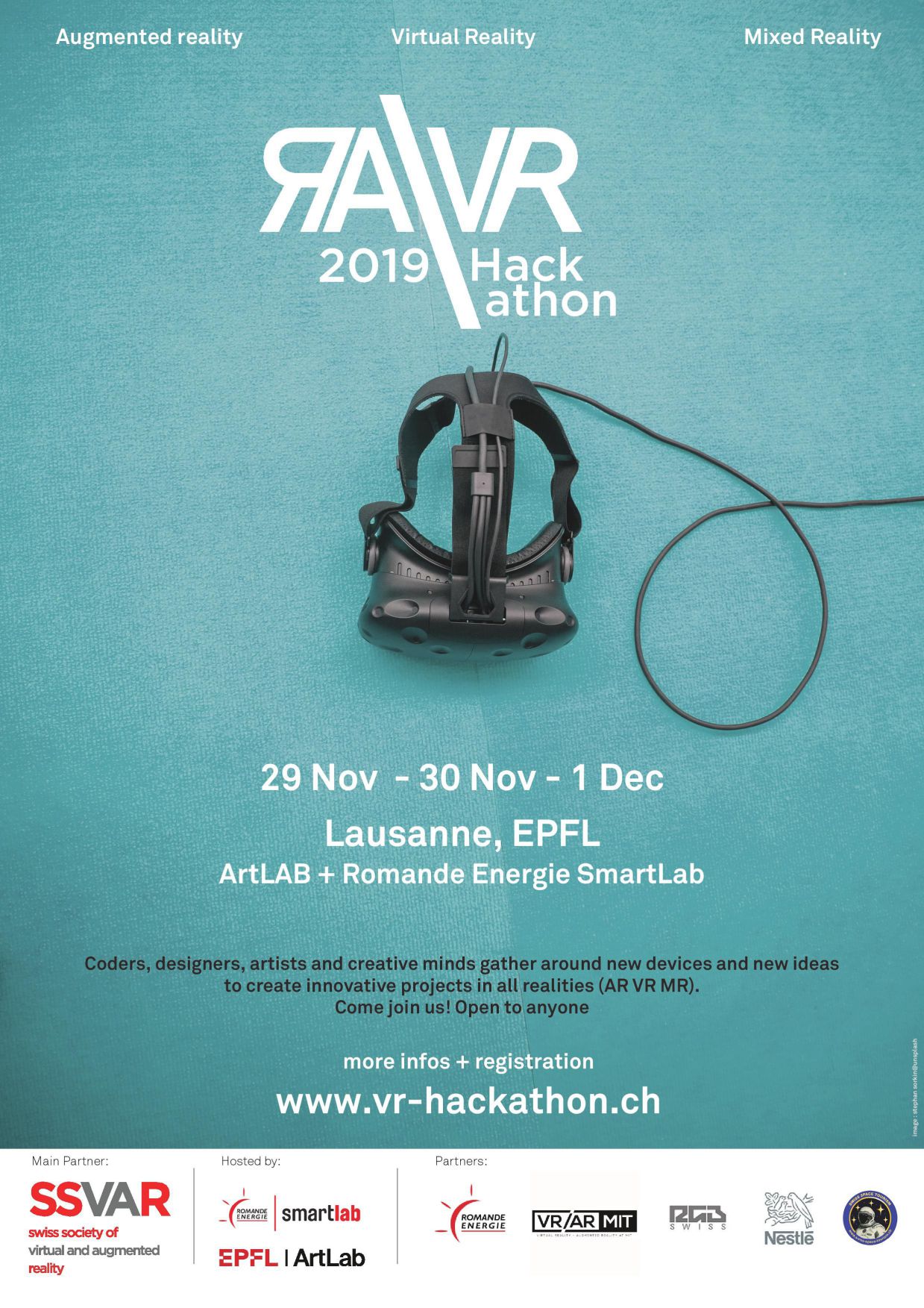 SSVAR CO-ORGANIZER OF VR HACKATHON LAUSANNE
November 29, 2019 @ 8:00 am
-
December 1, 2019 @ 5:00 pm
What
The VR/AR Hackathon is an annual event held in Lausanne. Coders, designers, artists and creative minds gather around new devices and new ideas to create innovative projects during the first week-end of december.
The VR/AR Hackathon will be held for the third year and a maximum of 40-50 participants is expected.
When
Friday nov 29-30 + dec 1 2019!
Where
Romande Energie SmartLab
EPFL – Innovation Park
Lausanne- Switzerland
Food, drinks, and sleeping
We provide food and non-alcoolic drinks, breakfast and snacks.
Sleeping is not provided (But can be arranged if needed)
Does it cost something?
We ask a participation of 10 CHF for the food catering
Equipement
Bring your own Laptops or Computers, we have electricity and Wifi
Also bring your VR AR devices if you have.
We will have the following devices
– HTC Vive, Oculus Quest, Oculus GO, Hololens, ARcore Android Smartphoones, Microsoft Hololens
Participants
We welcome every profile, coders, artists, designers, thinkerer, poets, etc.
Due to space limitations we limit the number of participants to 50 max.
You can come with your team or alone.
If you do not have a team and want to join one, fear not ! There will be a team-building session for people coming alone.