NextVR, the leader in live VR sports broadcasting, today released their full schedule for their live NBA coverage, including 25 games featuring 30 teams throughout the 2016-2017 season. Make sure to have your phone battery charged, your Gear VR lenses cleaned and ready to go tonight though, because the first VR live coverage starts tonight at 10:30 p.m. ET (local time) with San Antonio Spurs vs. Sacramento Kings.
NextVR is throwing you two free NBA games this season via a free trial of the NBA LEAGUE PASS, which includes unlimited access to both TV broadcasts and VR broadcasts until November 1, 2016 at 11:59pm ET (local time). NextVR has told us however that it's not necessary for users to input a credit card in order to take advantage of the free trial period for VR viewing.
The free trial includes coverage of tonight's game and the Tuesday, Nov. 1 game between the Los Angeles Lakers and Indiana Pacers.
If you already have the NBA LEAGUE PASS, all you have to do is authenticate your account by inputting your login credentials (obtained at NBA.com or the NBA App) within NextVR's app, and you have all 25 games to look forward to.
After games are over, NextVR will be publishing highlights, condensed games and full games on demand within the NBA channel on the NextVR app.
The company makes this possible due to strategic partnerships with NBC Sports, Turner Sports, and FOX Sports, and has livestreamed NASCAR, hockey, boxing, soccer, and golf. According to Crunchbase, NextVR has received a total of $115.5M across 3 funding roads.
Check out the full schedule of VR coverage below. More information can be found at NBA.com/vr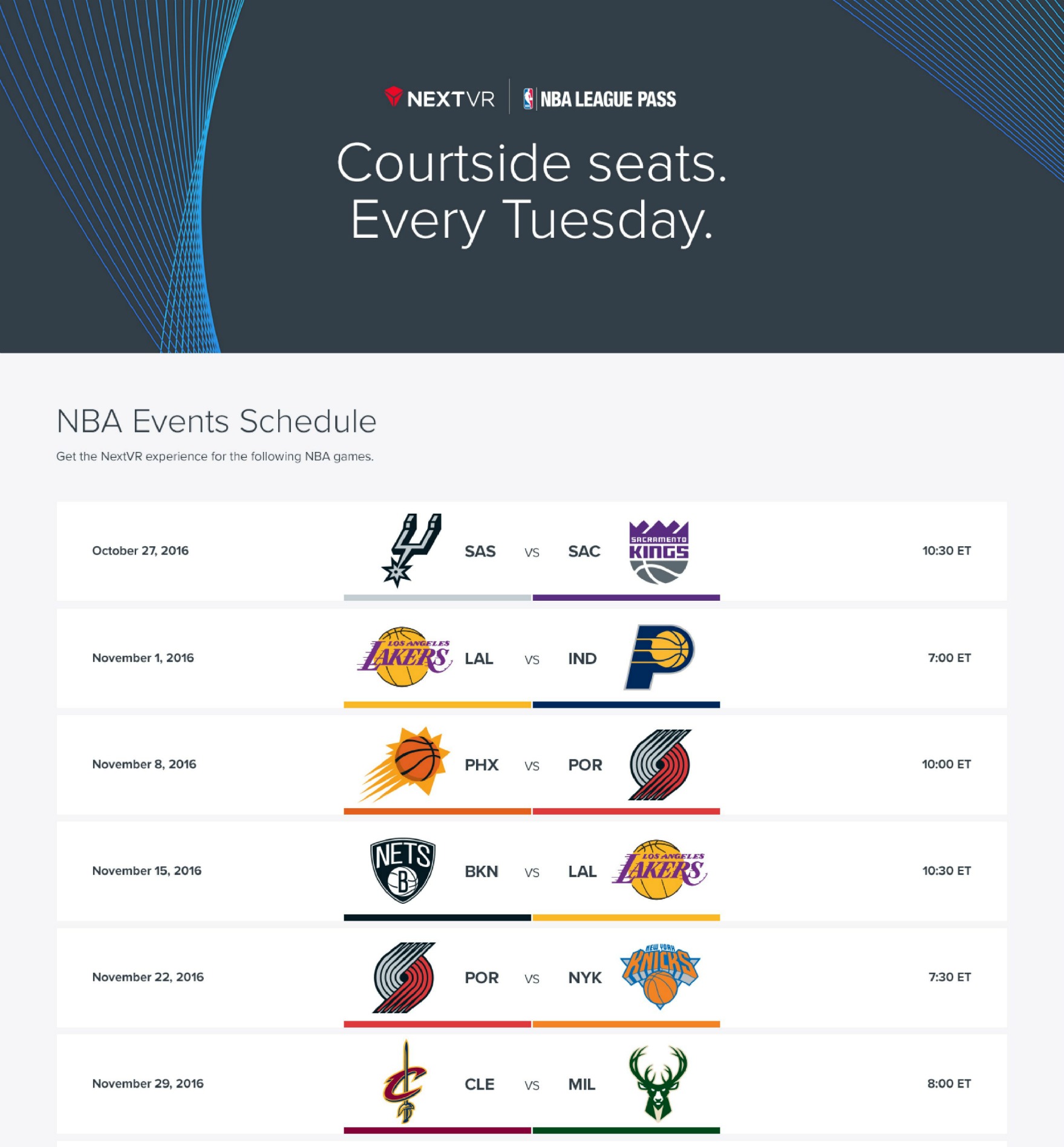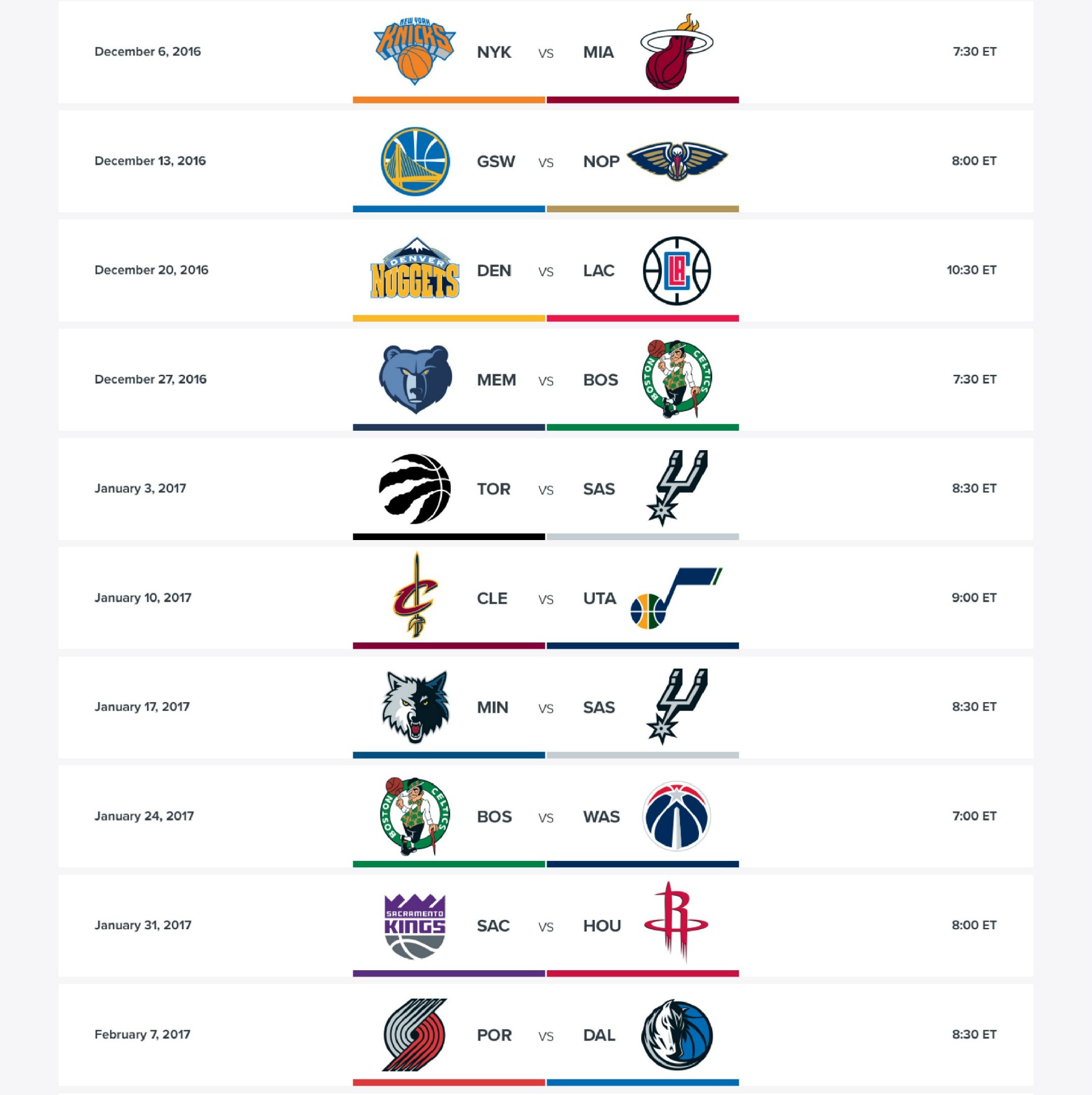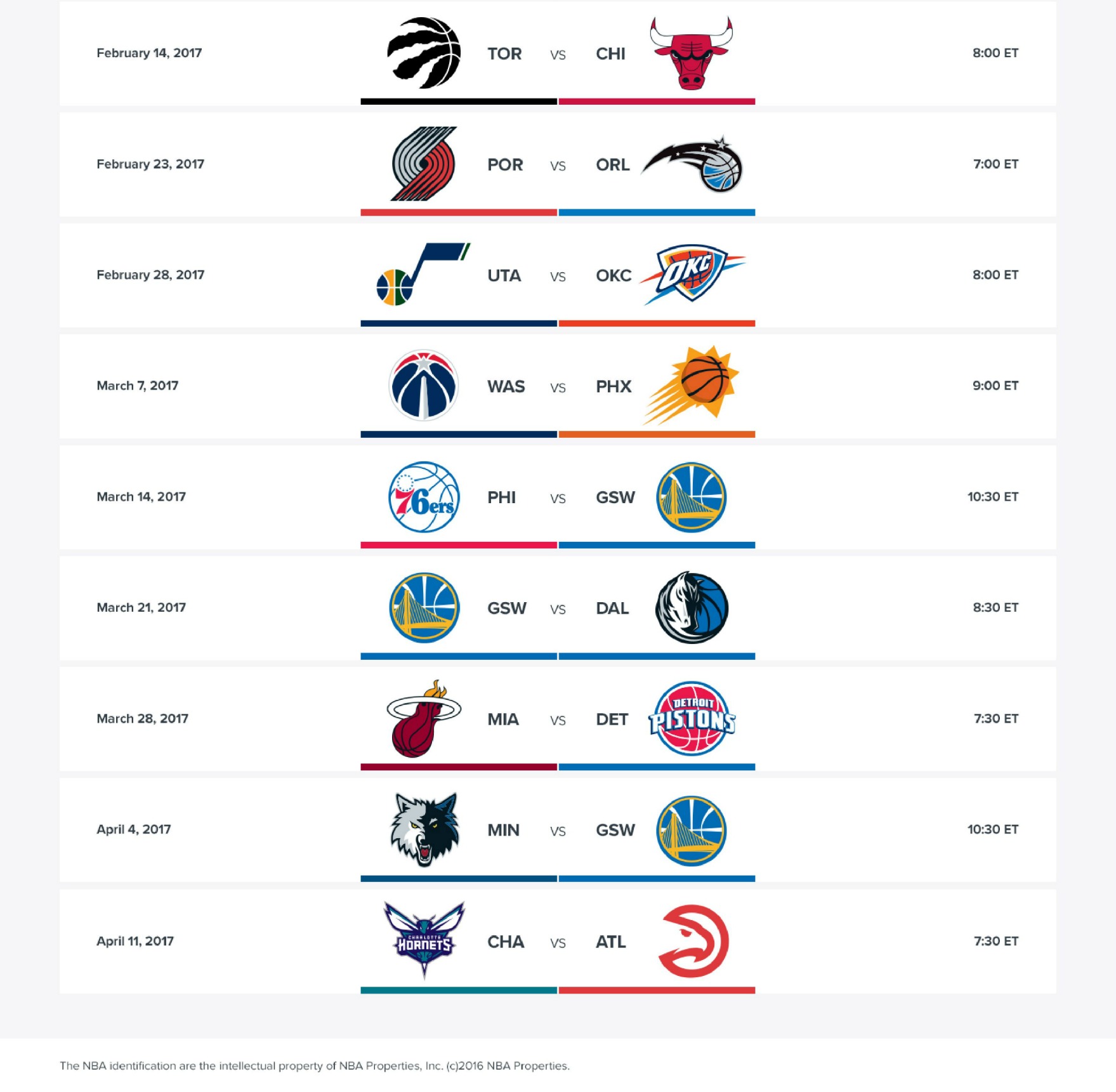 The post NextVR to Broadcast Over 20 Live NBA Games This Season, Coverage Starts Tonight appeared first on Road to VR.
Source: NextVR to Broadcast Over 20 Live NBA Games This Season, Coverage Starts Tonight